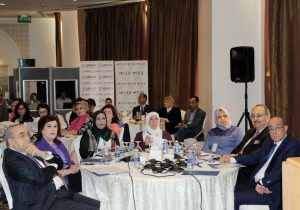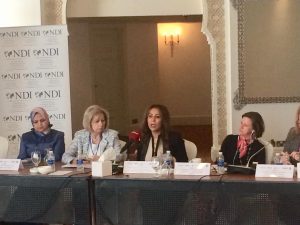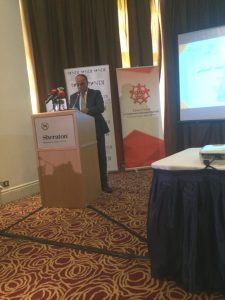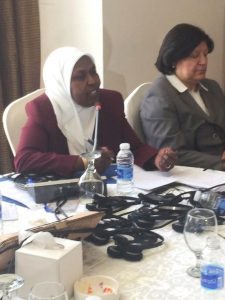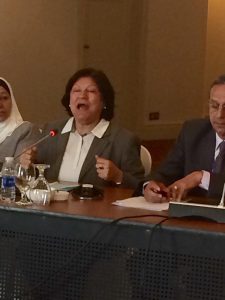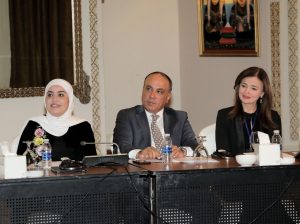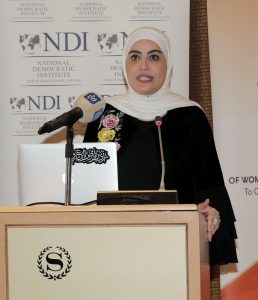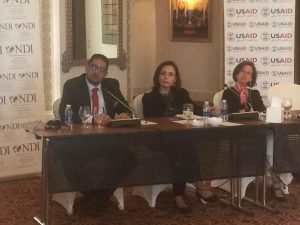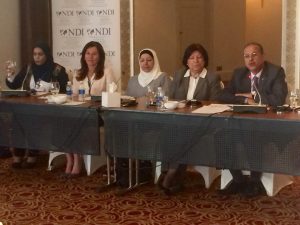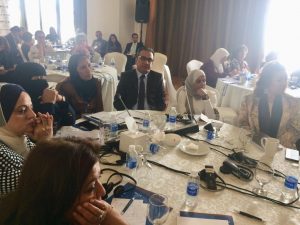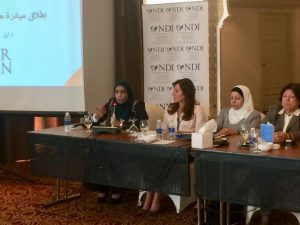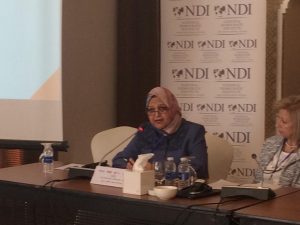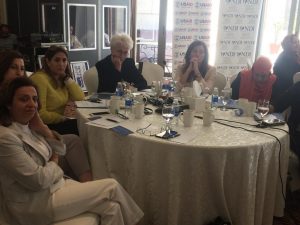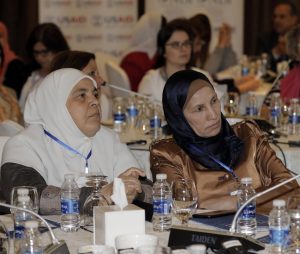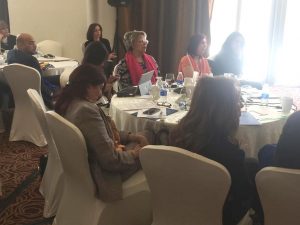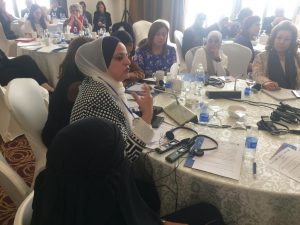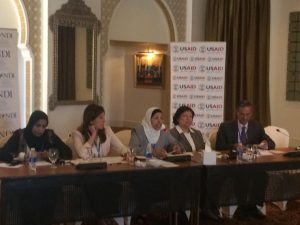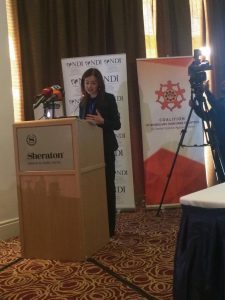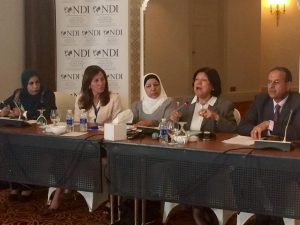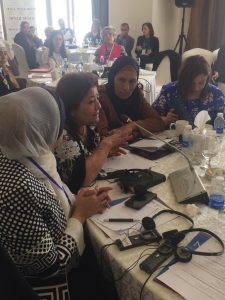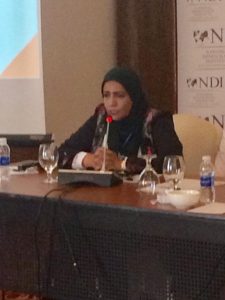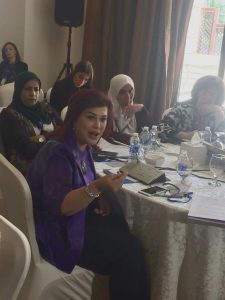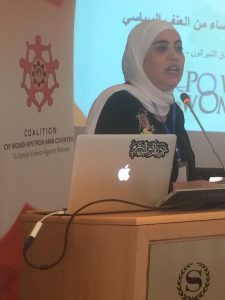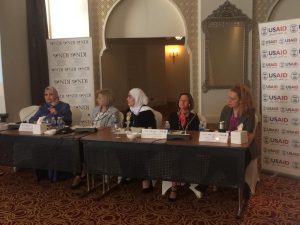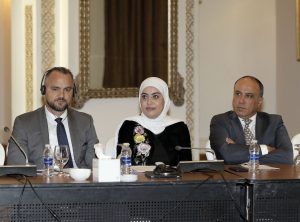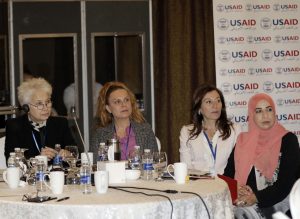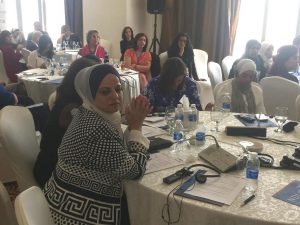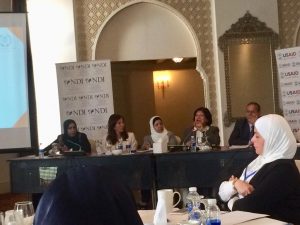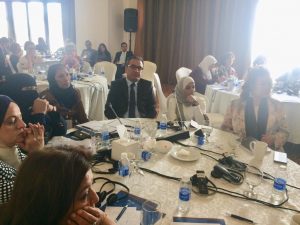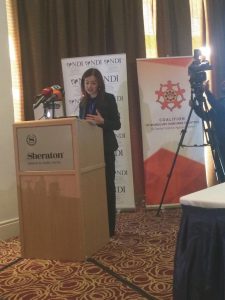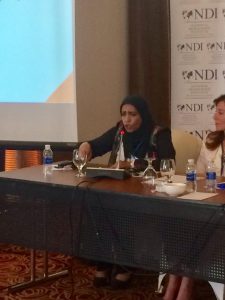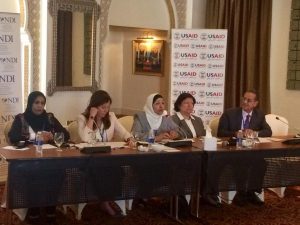 Amman, May 4, 2019
Under the patronage of HE Eng. Atef Tarawneh, President of the Jordanian House of Representatives, and President of the Arab Inter-Parliamentary Union, the Coalition of Women Parliamentarians from Arab Countries to Combat Violence against Women is launching an initiative to protect women from political violence in collaboration with the National Democratic Institute, the Westminster Foundation for Democracy, and the Inter-Parliamentary Union. In her opening speech, H.E. Wafa Bani Mustafa, the Chairperson of the Coalition, pointed out that there is no true democracy without the full involvement of women and said: "A society that tries to move forward without taking advantage of the potential of women will lose the race because it will not achieve as long as it keeps walking on one foot." As for the forms of political violence, MP. Wafa indicated that there is legal violence, moral and psychological violence, physical or sexual violence, and verbal violence. She pointed out to two dangerous issues in political violence against women: First, it has become a real threat to all efforts towards achieving equality and reducing the gender gap in politics, as many women leaders and political women leave their positions because of that. Second, it sends a negative message to young women leaders and future politicians which results in refraining from engaging in public life by a large number of them.
Dr. Dina Melhem, the Regional Director for the Middle East, North Africa and West Asia at the Westminster Foundation for Democracy, stressed that this meeting came on the right time to confirm the early engagement of the Arab region in establishing the principles to address violence against women in politics. The National Democratic Institute's President in Jordan, Mr. Arianit Shehu, stressed the need for men to stand with women in the face of the challenges related to their participation in political life, and stressed the importance of uniting efforts to increase women's participation in politics. Mr. Shihu pointed out that although the quota system was unfair to women, it was considered a way for women to enter into the field, but he hoped that women's participation would reach 50% on competition basis.
Dr. Nassar Al-Qaisi, First Deputy Speaker of the House of Representatives, said: "It is our pleasure in the House of Representatives to sponsor your initiative that digs deep in the prospects and steps to protect women from political violence through its theme." He stressed that although there are occasional individual abuses, Jordan believes in the right of women to attain equality with men in various aspects of freedom including: political, economic, social, cultural and civil aspects. He pointed out that the House of Representatives would like to receive the recommendations of launching this initiative in order to be included in the relevant legislation in accordance with constitutional channels. He said: "As long as the recommendations are adequate and valid, they will find the utmost acceptance and support."  He stressed the need to strengthen coordination between all stakeholders at the official and non-official levels including: women's networks, civil society institutions, and decision-makers to limit cases of violence against women and find solutions to ensure their protection and safeguard their constitutional rights.
A video was projected featuring a welcome speech by Ms. Zeina Hilal, Coordinator at the Inter-Parliamentary Union. She noted that the IPU has a full commitment to support gender justice in parliaments through the work of parliaments. She said: "It is necessary to highlight political violence against women including political violence in parliaments because it violates human rights and fundamental freedoms, including the right of women to participate in the political processes freely, completely and safely." She pointed out that the Inter-Parliamentary Union (IPU) provides solutions and responses based on evidence to counter this: First, governments, parliaments and political parties should recognize the existence and prevalence of the problem of violence against women, where they should clearly and loudly recognize this and commit to addressing it seriously. Second, strong grievance procedures must be put in place that will provide the victims with confidence in the range of effective sanctions available against perpetrators. "Your meeting today is a shining example of the region's efforts to eliminate sexism, harassment and violence against women in politics. We at the Inter-Parliamentary Union commend this initiative," she said.
The launch of this initiative included several sessions including: Political violence against women Description and Regional and International Experiences, which was moderated by H.E. Haifa Al-Najjar and discussed the political violence against women in Iraq, political violence against women in the parliaments in Europe, and why the presence of women in Leadership positions is part of answering many problems?. Another theme discussed was revisiting forms of violence against women and girls and their underlying causes. During this session, HE Jumana Ghanimat, Minister of State for Media Affairs, spoke about political violence against women from the perspective of the government and the media. She referred to some statistics on women's participation in politics in Jordan and stressed that the government recognizes that women's participation is low and there is no suitable environment for women and that the government is working on the flexible work provisions, providing nurseries, and the amendment of the Labor Code in general to accommodate to the conditions of women.
There was another session focused on political violence in Jordan. It tackled the difficulties women face during running for elections and through their poor representation in political parties and through their presence in the parliament.
The last session dealt with the efforts exerted by the world and where it stands on the subject of combating political violence against women.
Finally, a hashtag called: "Power to Women" has been launched. It's worth mentioning that the initiative will start in Jordan and will be launched later on a regional level in the Arab region.